Cyber Essentials Accreditation
Cyber Essentials is a Government-backed, industry-supported scheme to help organisations protect themselves and their customers against common online threats.
From the 1st October 2014, the Government requires all suppliers bidding for public sector contracts involving the handling of certain sensitive and personal information to be certified against the Cyber Essentials scheme.
OneStopStationery.co.uk are proud to be accredited and certified with the scheme. We want to give our customers the reassurance that their information personal or otherwise is secure and safe with us.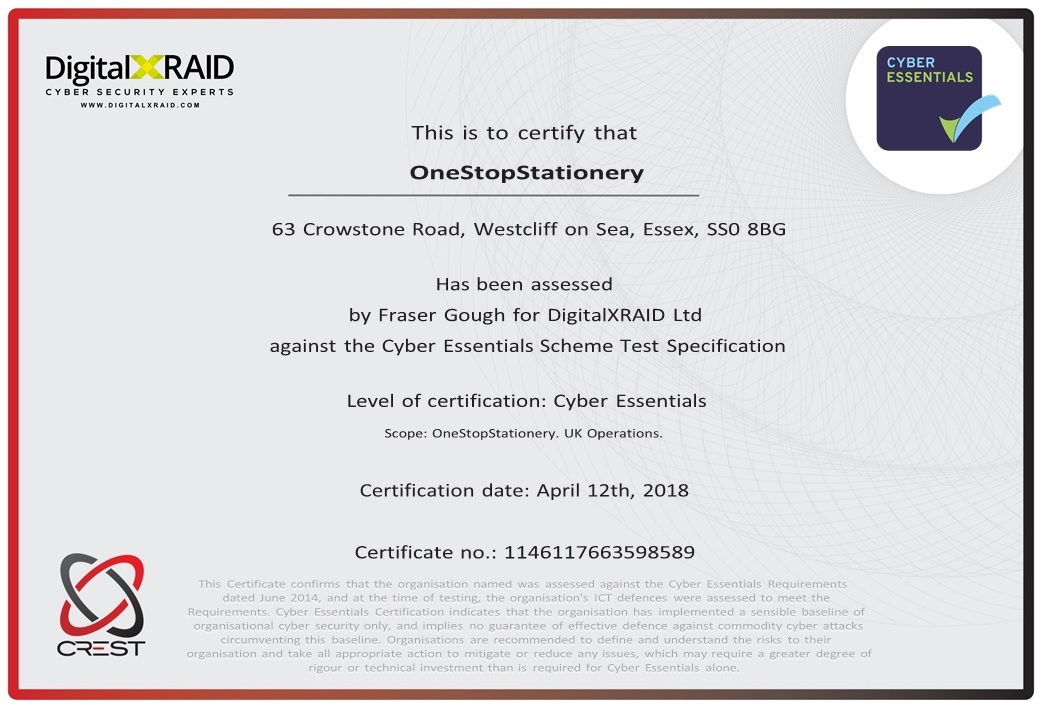 For more information about the Cyber Essentials accreditation please visit
https://www.gov.uk/government/publications/cyber-essentials-scheme-overview
To see our accreditation live please visit
https://www.cyberessentials.ncsc.gov.uk/cert-search/?query=onestopstationery